If you live in a community that is located close to a large body of water, you will probably have access to both a community sailing program and a commercial sailing school.
Another option is to take a vacation to a waterfront location and learn sailing there. A benefit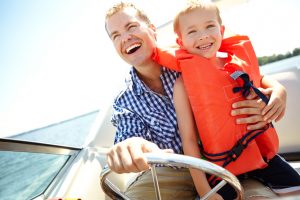 of learning how to sail during a vacation is that you don't have to deal with pressures of everyday life and can focus exclusively on sailing.
There are two organizations in the United States whose task is to oversee national sailing education, to certify sailing instructors and deliver curriculum and standards to sailing schools.
These organizations are the American Sailing Association (ASA) and the US Sailing Association. The American Sailing Association was founded in 1983. Since then, it has certified more than 7,000 instructors and over 300,000 students.
US Sailing Association governs the sport of sailing in the United States.
If you want to learn sailing in a different country, you can find a list of programs on the website of the International Sailing Federation. You can also find a list of schools all over the world on the website of the International Sailing School Association.